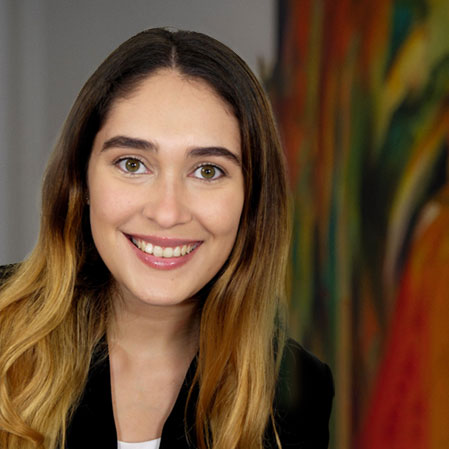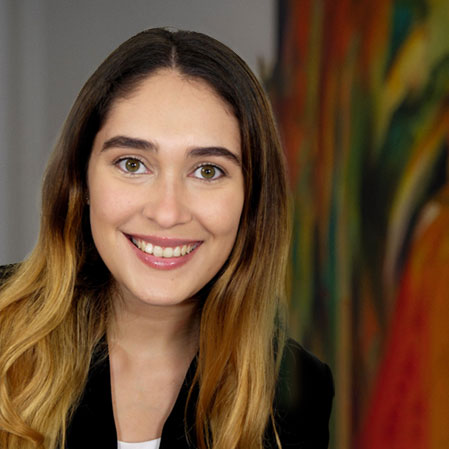 "A chic new look can save the day. The way a person feels in their favourite outfit is exciting and personal. And it's this feeling that our native-speaking fashion translators convey by finding exactly the right words in every language."
Jiberline Chacin
Project Manager Translation & Localisation
Fashion is individuality – and specialist translations must reflect this
Fashion is all about highlighting your individual personality. Image and emotion are more important here than data and facts. Any company that wants to be understood by its target groups must decipher the motivations, codes and preferences of these groups and communicate with them in a way that reflects their attitude to life. The differences from country to country can be massive.
Successful international brands in the areas of lifestyle and fashion are those that communicate in a contemporary way with the target group in each target country and in a way that reflects the target group's self-image. In this context, images and text create an inseparable unit, which must be localised with finesse for different languages. Simply translating the text is often not enough for lifestyle & fashion translations. The key is to capture the essence of the brand and the products and transport this essence in its entirety into the relevant culture.
Good translators with a flair for fashion and lifestyle who are successful in the textile industry recognise these subtle cultural differences and take them into account during the translation process. Therefore, good fashion and lifestyle translators do not just need to be native speakers of their target language, they also need to know the relevant culture inside out. After all, these are important requirements when it comes to localising global fashion brands and for international SEO (search engine optimisation).
Fashion localisation is all about the details
Our language teams include fashionistas & trend-setters who wear their hearts on their sleeves plus those with a more technical way of thinking. That's because both skill sets are required for fashion and textile translations. Factual texts such a product descriptions or explanations of production methods, information about fabrics and material properties, test reports, legal texts such as contracts/agreements or operating instructions from the textile industry require a different tone than translations from the lifestyle world.
The adaptation of various international units of measure, sizes, currencies and labels is not a lifestyle topic either, but is often subject to legal requirements and therefore needs to be correctly communicated in the translation.
Good content reaches the target group with relevant information
Consumers expect to receive value-added content online. The ideal platforms for such content are blogs or information pages on online shops. These platforms ensure good visibility in search engines, due to their high-quality SEO content. This can include styling tips, text providing advice, category texts for shops and background information about fabrics, materials and material properties. We translate this kind of content for your target groups around the world, conduct international keyword research and ensure that the sentiments and characteristics of the relevant market are considered during the localisation of texts and media.
The fashion industry speaks many languages
You might think that French and English are the main languages of the fashion industry, but in reality that covers just a small segment of the international market. We frequently translate Italian, the third language of fashion, plus languages from many other target markets. Click below to see just a few of the languages we translate for the fashion and textile industries:
We translate content from the fashion and textile industry for you
intercontact provides professional translations for companies from the fashion and textile industries – from entering international markets to websites and marketing material. Our processes are designed with quality and efficiency in mind, and our translations are carried out in accordance with the international ISO 17100 standard. The four-eyes principle we follow, which involves the translation being checked by a second translator, gives you even more peace of mind.
What are your target markets? Which target groups do you want to appeal to with your brand or product portfolio? In which language? Take advantage of our expertise in providing specialist translations for the fashion and lifestyle sectors and let us advise you. The first consultation is free.
Are you currently planning a translation? We will be happy to calculate the price for the translation. Send us the text to be translated for a costing calculation or give us a call to receive expert advice about fashion and lifestyle translations.
Case studies
Successful fashion translations for our customers
You too can benefit from our experienced fashion translators, our professional management and our extensive expertise!
Take full advantage of the potential of borderless communication with a professional fashion translation!
Request a quote