Stylish women's fashion since 1977

The HALLHUBER success story began in 1977 when the company was founded by Josef Hallhuber and his son, and the first HALLHUBER fashion shop was opened in Munich. As the concepts of young fashion and trend-conscious brands were relatively unknown in this form until then, HALLHUBER soon developed into one of the best-known and most independent vertical fashion brands in Germany. Since then, the company has offered fashion-loving women new collections of ready-to-wear items and accessories, as well as bags and shoes, to be styled in a variety of ways every fortnight in over 400 stores and sales areas in Germany, Austria, Switzerland, the Netherlands, Luxembourg and Italy as well as via its own online platforms. Particular emphasis is placed on the high quality standards of the products and high-quality materials such as cashmere and silk.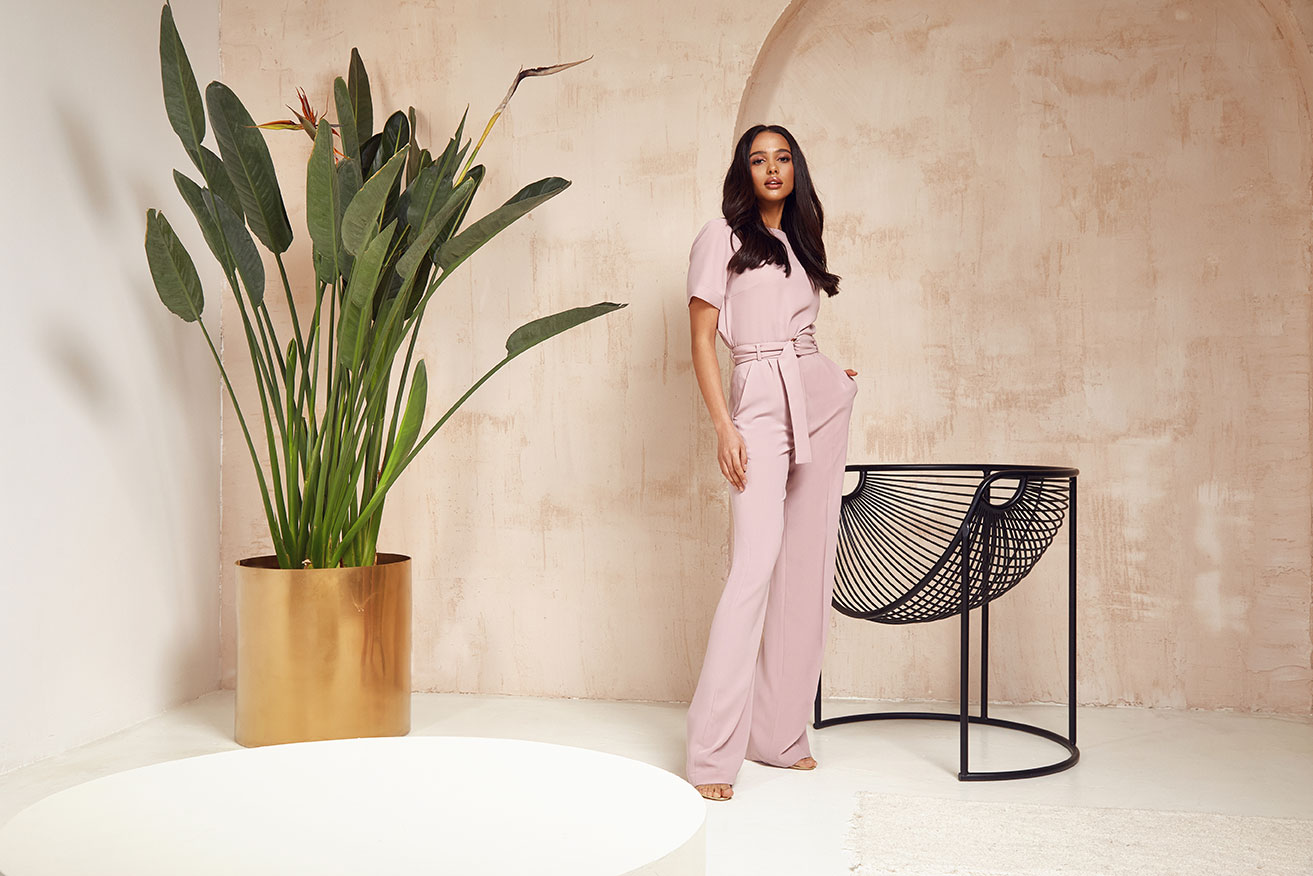 HALLHUBER presents itself as a strong fashion brand with a leading position in the "bridge-to-premium" sector, which the brand is continuously expanding thanks to its cooperation with other well-known companies. The key themes of femininity, modernity and style play a central role.
In the stores, HALLHUBER relies on a refined, contemporary ambience with clear product presentation. The friendly, fashion-loving employees are continuously trained so that they have a high level of expertise and are always ready to help the customers. Personal advice and service play an important role in the company.
In production, this fashion brand relies on its globally-established supplier network, which always upholds ethical standards and ecologically sustainable conditions. Environmentally-conscious processes and the continuous expansion of sustainable channels make up an important part of the company's philosophy. HALLHUBER works daily towards the responsible manufacture of its products – more than half of the merchandise is therefore already produced in Europe. Susanne Hallhuber's design team draws inspiration from the current zeitgeist and processes high-quality fabrics into trendy fashion pieces with great attention to detail. At HALLHUBER, customers can always rely on sophisticated fits and impeccable workmanship at an appealing price point.
You can find the HALLHUBER online shop and further information about the fashion company HALLHUBER at https://www.hallhuber.com
HALLHUBER online shop: Translations by intercontact
Since 2016, the fashion-savvy translators from intercontact have regularly supported the fashion group with product text translations for the English and French HALLHUBER online shops. Automated processes are in place so that the product descriptions are uploaded automatically and can go online directly in both languages at the same time.
International magazine articles by intercontact
Whether style stories, outfit inspiration, interviews, events or statements by fashion bloggers, Hallhuber's magazine articles are translated and localised by intercontact for an international audience. The regular magazine articles are a popular source of inspiration for the native-speaking intercontact translators.
Request a quote