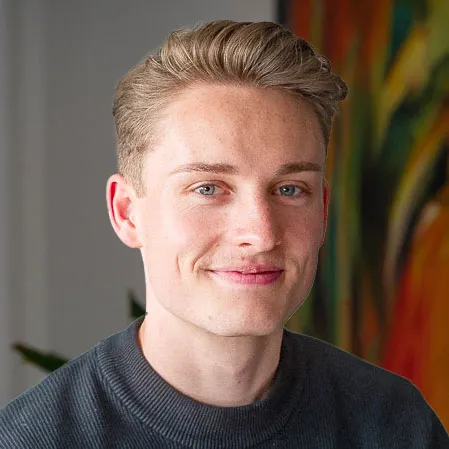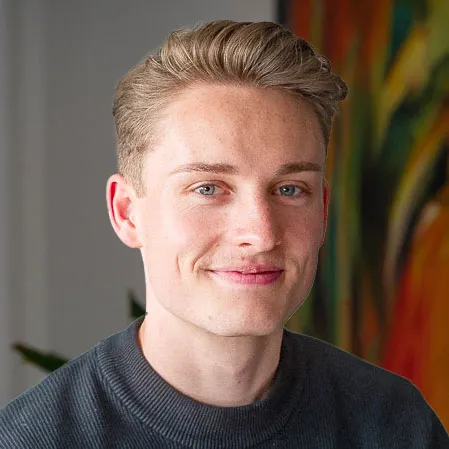 "Financial and legal documents have to be translated extremely accurately as there is rarely any room for interpretation. We are committed to ensuring that your translations comply with all regulations and that your translated material is always legally compliant."
Dan Schläger
Business Development Manager
Specialist legal
Translations that stand up in court
As you might expect, legal translations must be legally watertight. The specialist translator has little scope for freely interpreting the legal documents; good knowledge of legal interpretations in the country of the target language is key.
In some cases, official documents and testimonies need to be notarised or officially approved. The relevant district court authorises the translator to create a sworn translation. The translator must swear before a lawyer or the court that the translation they have completed is a true, accurate and complete translation of the original document. This is often requested by authorities.
Whether for general contracts, rulings, terms and conditions or articles of association, corporate law or criminal law, our specialist translators can cover all your legal translation needs. Your translation projects are in the right hands with our translators. We offer lawyers a translation that fulfils all requirements.
Specialist translations for business & finance
Translations that satisfy all requirements
Financial texts, such as financial reports, annual and consolidated financial statements, balance sheets and other financial communications are often subject to strict regulations. For example, when translating financial reports, international accounting regulations must be upheld and text translated with the correct terminology in the target language. One example is the International Financial Reporting Standards (IFRS), published by the International Accounting Standards Board (IASB).
Our specialist translators for business & finance are absolute experts with comprehensive business, finance or legal expertise who understand how important accurate specialist translations are for you. In order to ensure error-free target texts, every single translation undergoes a proofreading stage – regardless of how highly qualified the translator is. This ensures that you receive error-free translations in accordance with DIN EN ISO 17100.
Specialist translations for corporate communications
Corporate communications include a wide range of communication channels that are used to ensure that the intangible value of a company is communicated to customers, investors, suppliers, business partners and employees in a positive way.
Whether you want to have your website translated or want to adapt employee magazines, press releases, customer magazines, a financial report or a presentation for a specific country or specific countries, you're in the right hands with intercontact. We support you with translations into German, Italian, French, Chinese, Russian or Japanese, because even in the era of globalisation, it is important to use country-specific communication. We help you to make the principle of "think global, act local" a reality. We also offer services in many other languages in addition to the languages mentioned. We look forward to hearing from you.
Appealing and understandable specialist texts
Despite provisions, regulations and the associated restrictions, your financial text should still read as if it were written directly in the target language – and our specialist translators can make that happen!
The same also applies to company profiles. These are an advertisement for your business. Therefore, it is beneficial to you when it is not immediately apparent that the text has been translated. This is particularly important for an appealing company presentation. Of course, in a good translation, the content in the foreign-language version should be the same as the content in the original. However, the way the content is translated can vary.
Think about training material, for example. Of course, the content must be accurate, but the material must also be easily understood by the training participants who speak a foreign language. Our translators don't just accurately translate the source text from a linguistic point of view, they also formulate the translation in a way that is understandable and appealing.
The requirements for a certain text type can also vary depending on the culture of the target country. In some circumstances, a press release in Polish will differ significantly from a press release written in Turkish, Dutch, Portuguese or Spanish – and not just from a linguistic point of view. Rather, the differences are due to the different conventions for the text type. How is a heading typically written in the target culture? What is covered in a press release? What distinguishes the style?
Because our translators are native speakers with an expert understanding of a language or languages other than their native tongue, we deliver translations that satisfy all requirements and the expectations of your target audience, including for research and documentation purposes.
Incidentally, your data is secure with us. Data security and confidential cooperation are especially important in the context of business and financial communications. But not exclusively in this context. We place a high priority on discretion in all aspects of our business – you can count on us.
Typical translations from the fields of business & law:
Market analyses
Annual reports, quarterly reports
Financial reports
Insurance policies
Balance sheets
Profit and loss accounts
Business registrations
Patents
Employment contracts
Legal opinions
Terms and conditions
... and much more!
Even if you require translations from another field, don't hesitate to contact us. Whether you are involved in online trade or in the medical field, our translation agency works with qualified specialist translators with expertise in every sector. We will be happy to take on your project. Send us a request now.
Case studies
Successful business translations for our customers
You too can benefit from our extensive expertise in the specialist translation of texts for business, finance and law.
Request a quote