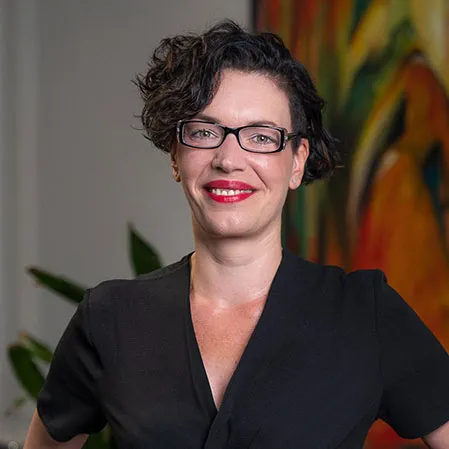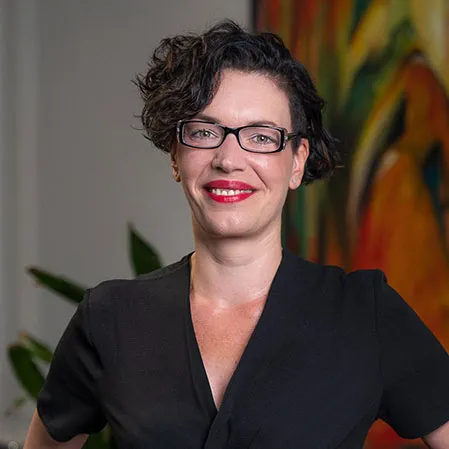 "The beauty industry offers a lifestyle that promotes a greater sense of well-being and more self-care. Our mission is to support these visions and values by finding the right words and the right tone of voice in each specific language. We approach our projects with passion. And the results create a lasting and powerful impression."
Tânia Fernandes Mendes
Senior Project Manager Translation & Localisation
We provide translations for the beauty industry that are emotional, rational and everything in between.
When carrying out translations for the cosmetics industry, two particular areas of focus can be identified: For texts that are aimed at the end customers, moods and emotions are transported into the target language. These are usually marketing text, SEO text as well as social media communications.
The cosmetics industry also requires factual translations of texts covering a wide range of topics that are aimed at business partners or suppliers. This mainly relates to technical texts about ingredients or production processes, as well as legally relevant texts.
An understanding of target groups is a mark of quality for specialist translators
In producing translations for a specific target group, we mainly focus on capturing the views and attitudes of the relevant target audience and communicating in a way that is attractive, relevant and compelling.
In contrast, for more factual texts, accurately reproducing the facts and contexts present in the source text is the most important area of focus in the translation process. This requires our native-speaker translators to have a good basic knowledge of the industry and the associated disciplines.
Emotional translations for cosmetics and care products
When it comes to the translation of promotions, advertisements, TV spots, websites and marketing texts for end customers in the cosmetics industry, it is not enough to simply have professional, error-free texts. Believably communicating a certain lifestyle, certain emotions and certain moods is also a crucial aspect of presenting skin care ranges, shampoos, lipsticks, eye shadows or mascaras in a compelling way. In this way, the requirements are similar to those for fashion translations.
That is why we not only make sure that our specialist translators are native speakers of the target language, but also that they have cultural roots there and have a sense of the views and attitudes of the target group, in addition to knowledge of the cosmetics industry.
This means that they are also familiar with specific cultural conventions in the relevant target country. An example: Different countries have different practices and expectations with regard to the listing of ingredients. Furthermore, certain quality seals that are used for advertising purposes in one country may not be widely known in other countries. In such cases, the translation must communicate the desired message behind the seal in another way.
The use of cosmetics and individual's attitudes towards their body can vary greatly from culture to culture. Therefore, it is not enough to just translate specialist terms, phrases and advertising slogans literally. Instead, they need to be adapted in line with the expectations and attitudes of the target market. So that a collection of self care tips is viewed as helpful rather than amusing, for example.
We translate these types of texts for advertisements from the beauty industry, websites, TV spots, packaging and product descriptions. At these important touch points with customers, the translations must immediately send the right signals and communicate the company's values appropriately.
Compelling specialist translations for the cosmetics industry
Specialist texts from the cosmetics industry have a different target group and different requirements. This places even higher demands on our translation specialists, since they need to have knowledge about active ingredients and production methods in addition to an understanding of the cosmetics industry. Otherwise, misunderstandings can easily creep into the target text of more technical translations aimed at more of a specialist target audience, which could damage the reputation of a cosmetics company.
In addition to technical publications and presentations, some of the technical translations we carry out for the cosmetics industry include informational text for pharmacies, press releases and legal documents.
The work of our translation agency for the cosmetics industry can be seen in countries all around the world
Professional language services offered in all languages of the world in accordance with the highest quality standards – that is what intercontact aspires to provide. We have extensive experience with successfully completed projects for customers from the cosmetics & beauty industry, and we employ a wide range of translators who are native speakers of the target language and experts in this field. Our processes are designed with quality and efficiency in mind, and our translations are carried out in accordance with the international ISO 17100 standard. The four-eyes principle we follow, which involves the translation being checked by a second translator, gives you even more peace of mind.
We translate into many world languages, whereby we create specialist translations for the cosmetics industry in English, French, Italian or Spanish particularly often. These are just a few of the languages we translate as a translation agency for the cosmetics industry:
We translate cosmetics for you
intercontact provides professional translations for companies from the cosmetics industry and provides support for a wide range of international projects – from entering markets to websites and marketing material.
What are your target markets? Which target groups do you want to appeal to with your brand or product portfolio? In which language? Take advantage of our expertise in providing specialist translations for the cosmetics industry and let us advise you.
Case studies
Successful translations for our customers in the cosmetics industry
You too can benefit from our experienced translators for the cosmetics industry, our professional management and our extensive expertise!
Take full advantage of the potential of borderless communication with a professional cosmetics translation!
Request a quote