Intercontact translates for the
lifestyle group Esprit
Esprit – feeling good, looking good.
Driven by an unconditionally positive attitude to life, Esprit was founded in 1968 by Susie and Doug Tompkins in California. Influenced by the revolutionary spirit of the 60s, the brand developed a clear philosophy: authenticity instead of unnatural perfectionism, cohesion instead of exclusion and colourful joie de vivre instead of the grey daily grind. "We want to make you feel good to look good" became Esprit's guiding principle.
The secret of their success story? Since day one, Esprit has not only stood for casual, high-quality essentials and carefully selected trend pieces, but also for responsibility. Esprit is all about sustainability, equality and freedom of choice. What does that mean in concrete terms? Esprit launched its first "ecollection" made of 100% organic cotton, as early as 1992, long before "eco-fashion" became fashionable, and for its Real People campaign in the 1980s, the fashion company with Californian roots chose to use its employees instead of models.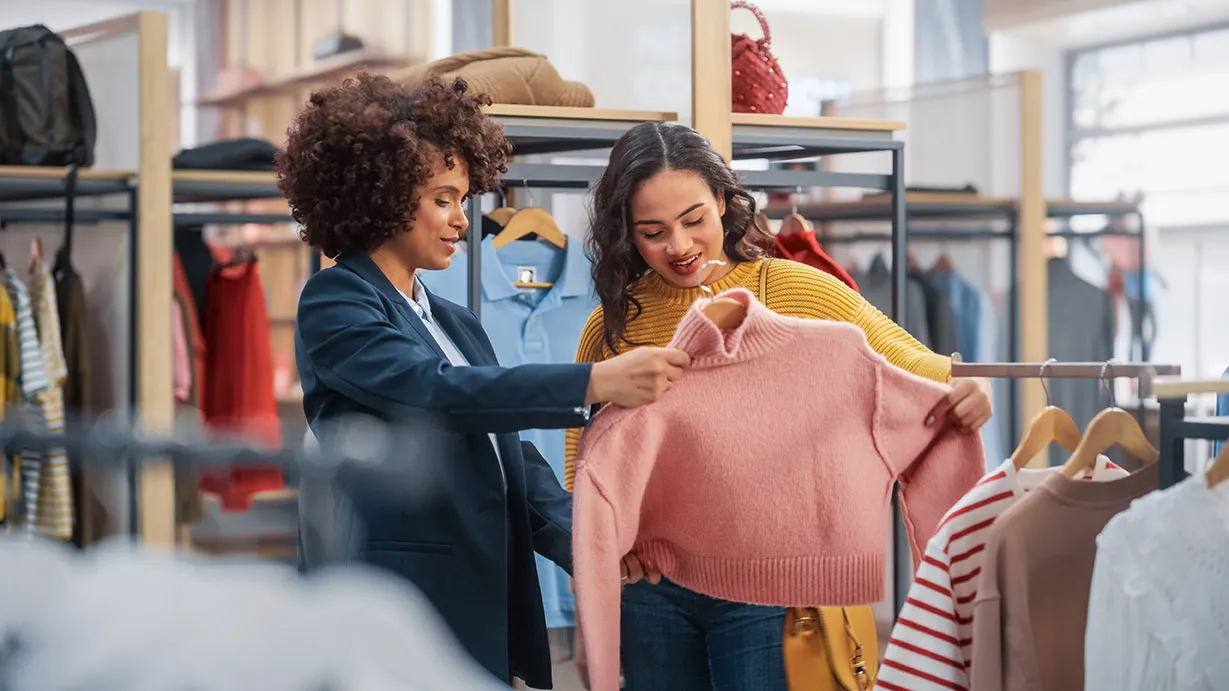 Today, Esprit is represented in 40 countries. Esprit is headquartered in Germany and Shanghai and has been listed on the Hong Kong Stock Exchange since 1993.
Further information on Esprit's fashion and philosophy can be found at https://www.esprit.com/
Intercontact and Esprit strengthen their collaboration as of summer 2019
Market-leading lifestyle group Esprit is strengthening its collaboration with intercontact translations as of August 2019. International newsletter and banner campaigns as well advertising and marketing texts will be translated into 10 languages by intercontact. After the Esprit translation budget was split between intercontact and another additional translation agency in 2016, Esprit will once again rely on international texts exclusively from intercontact from August 2019. Working for Esprit since 2002, intercontact's international team ensures that the brand's "Radical Positivity" is adapted into all languages.
Positive attitude to life and lived sustainability in all languages
In addition to transmitting Esprit's own positive energy into all Esprit languages, intercontact ensures that the sustainability lived by Esprit is understood worldwide. The goal: by 2020, 150,000 fashion pieces should be made from recycled or reused material. Find out more about Esprit's sustainable collection here: https://www.esprit.de/go-organic/
A new online platform will be the basis for cooperation
A new online platform will be the basis for effective and individual cooperation between intercontact and the fashion group. All agencies and suppliers involved in the production process coordinate Esprit's international presence via one platform. intercontact edits all texts for the Esprit online shop in 10 languages. This includes product descriptions, newsletters and banner promotions as well as all marketing texts.
Request a quote