Over 25 years dedicated to creating compelling text around the world
intercontact is founded by Claudia Vollmers in Düsseldorf. The company sources multi-lingual trade fair personnel.
Registered as a private limited company
Intercontact GmbH for Language and Trade Fair Communications is established, based in Düsseldorf. The service portfolio is expanded to include providing translations, primarily in the fields of trade fairs and advertising.
The emerging company needs more space, the company office is relocated from Düsseldorf to Willich.
Claudia Vollmers-Schläger and Hagen Schläger merge their companies. The permanent intercontact team already consists of five employees.
The company is renamed to Intercontact GmbH. The focus of the business activity is transferred from trade fairs to translation. intercontact supports its first large online fashion shop in its global expansion.
Translation memory systems and termbases are introduced.
Focus on fashion e-commerce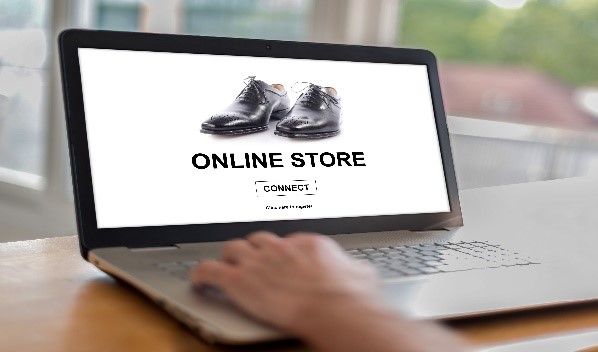 intercontact takes on the internationalisation of further online fashion shops. The textile, advertising, zoological and technical fields are defined as the main areas of specialisation.
New business premises in Krefeld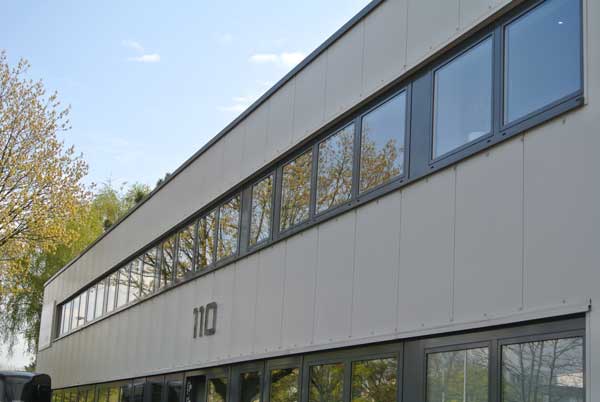 We continue to grow and need space for new employees. By moving to Siempelkampstr. 110 in Krefeld, we finally have enough space again and are able to take on many more specialist employees.
Native-speaker in-house teams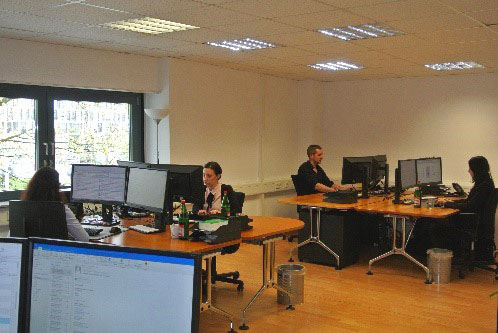 Project managers and native-speaker in-house teams for English, French, Dutch, Spanish, Italian and Polish are hired.
The existing server and infrastructure is expanded and the technology and translation software is updated. Server and cloud-based translation memory systems are introduced.
After a long implementation phase, a new browser-based translation management system is introduced in June 2015.
Setting the course for the next generation: Luc and Dan Schläger are now also official shareholders of intercontact, having long supported the family business.
intercontact website relaunch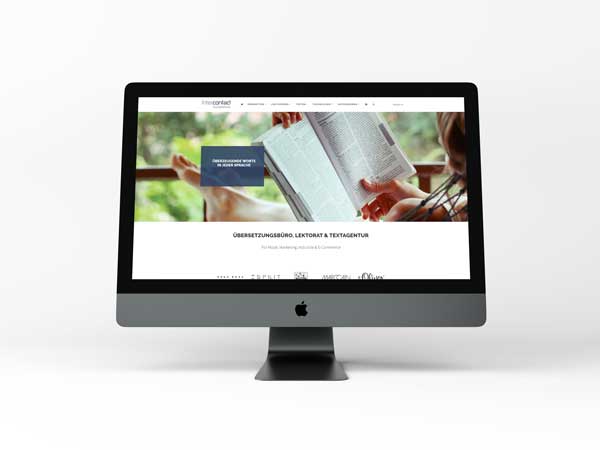 The intercontact website is given a thorough technical overhaul with brand new content in six languages. It goes online in the summer of 2017.
Focus on the digital future

intercontact acquires a stake in Jobasoft GmbH, founded at the beginning of 2019.
The cooperation with the IT specialists Bastian Broekmans and Jonas Montag, which has existed since 2014, is further expanded. Programming for seamless connections with customer systems, automation and continuous optimisation of internal processes are in the works to secure the digital future of intercontact translation services.
The family business reinforced
Luc Schläger joins intercontact in an operational capacity following the successful completion of his economics studies. He is responsible for key account management and coordinating customer system implementation and translation process automation.