Fashion text for
Dorothee Schumacher
Successful collaboration between Dorothee Schumacher and intercontact
Since 2020, intercontact has been successfully editing look descriptions, product descriptions and magazine content in German and translating them into US English for Dorothee Schumacher.
Together, intercontact and Dorothee Schumacher have developed a workflow that ensures that the text for an entire collection is carefully checked, edited and translated by our experts within the shortest possible time.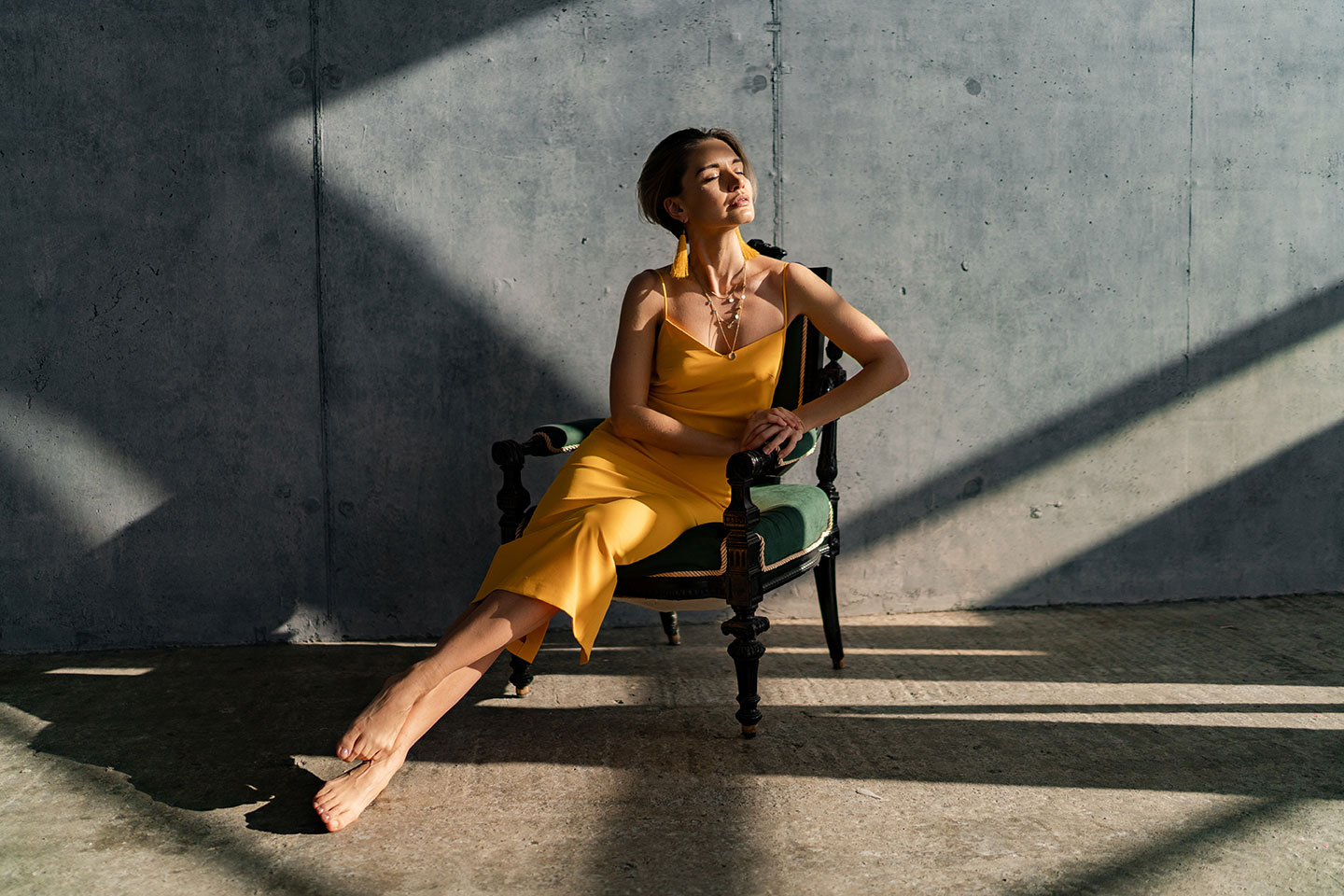 Wardrobe thinking and wearability are at the heart of Dorothee Schumacher's designs
"I am convinced that there is an untameable female free spirit in all of us. In the balance between originality and sophistication, we really only want one thing: to be understood – without saying a word. My collections are dressed answers to this longing."
(Quote: Dorothee Schumacher)
Since the late 1980s, Düsseldorf-born designer Dorothee Schumacher has focused on elegant yet unconventional fashion and has led her eponymous label to international recognition. Very feminine creations in delicate fabrics with playful details are her trademark. Her unique collections include ready-to-wear and accessories for women. The mother of four and cosmopolite operates 11 independent shops and pop-up stores in cities including Berlin, Hamburg, Munich and Düsseldorf, as well as Warsaw, Moscow and Madrid. Her collections are available in 46 countries through more than 600 doors, including boutiques and department stores, with online shipping to 49 countries.
The presence in the USA, by now the second strongest market for the company, was manifested in 2020 by opening its own showroom in New York City – a milestone for the progressive internationalisation of the brand. Today, the team consists of 180 employees from over 16 nations. Dorothee Schumacher's collections mirror her intuitive understanding of and respect for femininity. Women who express their own personality through fashion are highly celebrated. Dorothee Schumacher is an attitude to life.
You can find out more about DOROTHEE SCHUMACHER here: https://www.dorothee-schumacher.com/en/gb


Receive free advice today