Website localisation is the fastest way to internationalise your business. But be warned, simply translating your website is often not enough. Local requirements must also be considered as well as local idiosyncrasies – plus your images may also need to be adapted. After all, every country has its own customs.
intercontact translation agency supports global brands in creating multi-lingual websites with translations, tools and expertise. Experienced native-speaker translators, professional linguists and a tried-and-tested IT and language technology team will help you create a confident presence abroad.
Case study: localisation of the Fressnapf website
Seven languages
In 2016 we managed the localisation of the new REAL NATURE website from Fressnapf Tiernahrungs GmbH within a few months.
The text needed to be translated into seven languages: DA, EN, FR, HU, IT, NL and PL. As it was a localisation project, it involved much more than a classic translation; the texts needed to be comprehensively adapted according to the requirements of the target countries.
Customer retention and the acquisition of new customers were the central challenges of the communication, which had to be adapted for the culture of each target country in a way that reflected the brand.
REAL NATURE is a premium private label brand from Fressnapf which stands out thanks to its high-quality, fresh, natural ingredients and avoidance of preservatives, colourants and flavours.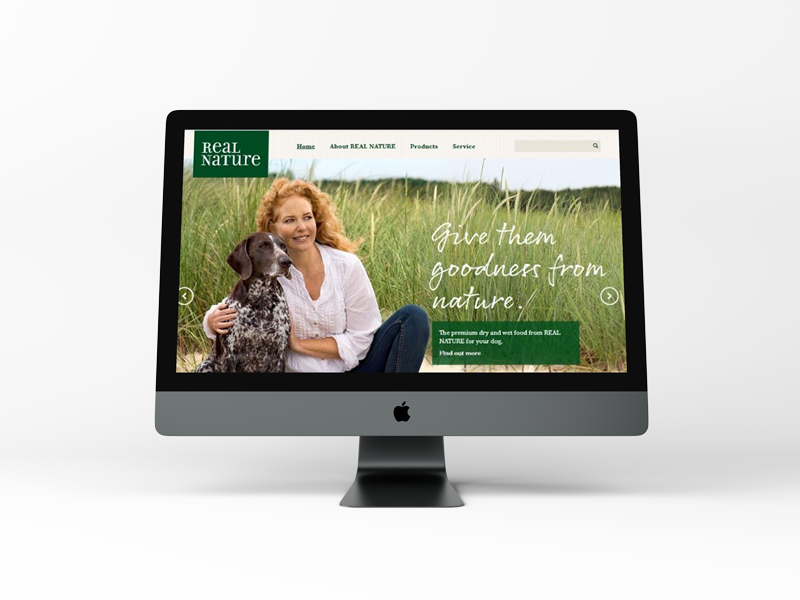 Case study: localisation of the IMAWELL GmbH website
Aesthetics meets expertise
IMAWELL GmbH is a leading provider of decorative foils, adhesives and technologies for surface wrapping and finishing.
Their website was localised to make their expertise available to larger target groups. A further aim was to win customers for high-quality material and technology solutions in the area of decorative surface finishing.
For this purpose, we translated the company's website into (UK) English and Russian in 2017, whereby the focus was placed on the usability of the site and ensuring a high-quality visitor experience.
Case study: localisation of the Gerry Weber brand shops
Target group orientation in practice
As an international fashion and lifestyle group, Gerry Weber International AG appeals to a range of target groups.
The brand shops and the house-of-gerryweber.com marketplace, where all brands from Gerry Weber are represented, are key instruments in doing so.
In 2017, we supported the company in launching their three new brand shops, gerryweber.com, taifun.com and samoon.com, with the localisation of each site. Alongside this, we were also entrusted with the localisation in the relaunch of house-of-gerryweber.com.
The biggest challenge in this process was to reflect the differences in communication between the shops according to the various target groups and to ensure user-friendly applications.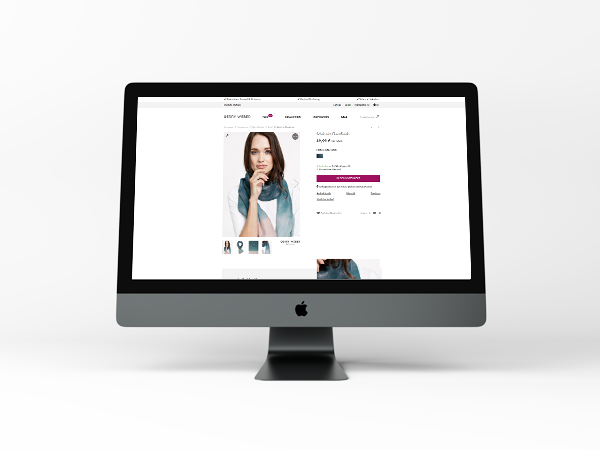 Good website translators have extensive experience
The translation agency intercontact provides support for multi-lingual website launches and relaunches for top brands from different branches and fields.
Which target market do you want to reach? What kind of international activity are you planning? We will create your country-specific web presence on the basis of our comprehensive practical experience.
Whether via XML/HTML exports, CMS plugins, API connection or documents – we will develop tailored solutions together with you. To ensure your international website speaks your customers' language.